field
dawn (5:18) / field (3:45) / grey sky (3:36) / electron (4:06) / path (3:04) / tract(or) (4:06) / transistor (3:28) / twilight (4:28) / dusk (4:15) /
extra
the contract (remix) (3:24) / the visit (remix) (3:40) / mr polly (3:52)
field=
an expanse of open or cleared ground, especially a piece of land suitable or used for pasture or tillage
the influence of some agent, as electricity or gravitation, considered as existing at all points in space and defined by the force it would exert on an object placed at any point in space
a domain of study, knowledge or practice
a component of a database in which a single unit of information is stored
---
field was begun and completed during lockdown in 2020 due to the covid-19 pandemic
as a result, the following notes and pictures are perhaps overthought, so can be ignored if you so choose
---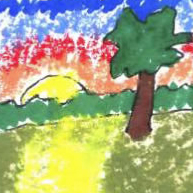 field is not particularly a musical concept, although the music and video relate to the idea in some ways
field is a versatile concept that can enable us to look at the world as a three-tier construct: physical, intellectual and invisible
the physical level is the earth: fields of grass for grazing, rice, crops, trees, hedges; additionally there are fields of oil, metal, minerals and ice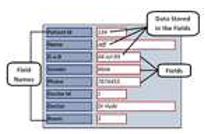 the middle, intellectual level is the human - we have our own field(s) of knowledge and we categorise and understand the world using fields of data or fields of algebraic structure, rational numbers and real numbers
the invisible fields are universal forces acting around and through us such as magnetism,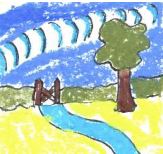 electrostatic and gravity alongside wireless applications such as radio, tv and wi-fi; some would argue that there are also spiritual fields and additional (or infinite) dimensions/ universes
the air contains O2 molecules which are paramagnetic
electromagnetic fields are present everywhere in our environment but are invisible to the human eye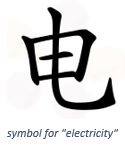 electric fields are produced by the local build-up of electric charges in the atmosphere associated with thunderstorms
the earth's magnetic field causes a compass needle to orient in a north-south direction and is used by birds and fish for navigation
a gauss meter will determine the strength of a magnet, measured in Teslas m3 ("tesla square meters")
music is difficult to position in this system as it draws contrastingly from emotions as well as mathematics and, as with this collection, is intended primarily for the enjoyment of the listener. much of this album features compositions based on two chords in an attempt to get away from over-structured chord progressions i normally use (listen to the extra tracks!)
the instruments used are also a departure from using analogue machines to digital sound samples.
field notes
the birdsong used in dawn was recorded in a wood after i'd parked in a layby above the berling gap
field was begun in a week where I had had an MRI scan: quite an inspiring experience. i was able to find mri machine and scientist samples; i also used a recording i made of my akai s5000 sampler booting up. the track was inspired in part by béla tarr's film "the turin horse"
a tube train sample i recorded begins grey sky which continues on a frantic journey under grey skies
electron expresses complexity and momentum with a nod to pat Metheny
had to include a funk tune path which doubles up on the pianos for the solo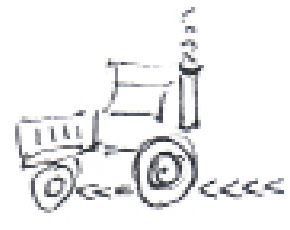 tract(or) drives forward across a tract of land... on a tractor
according to my neighbour, transistor is probably a samba - see what you think
twilight needs to be used in a massive budget film so I can retire
day turns to night at the jazz club in dusk, audience supplied by my sample of a party
extra
the contract (1997) was inspired by michael nyman's soundtrack for "the draughtsman's contract" and included on my baroque album
it was later used as the theme tune for radio 4's programme "youth parliament"
remixed 2020
the visit (1997) was the title track from my first album of the same name
remixed 2020.
mr polly (2016) was originally composed in the 90s and is named after the H G Wells short story
---

all compositions composed and performed by steve french using steinberg cubase 10.5 with native instruments komplete ultimate samples and komplete kontrol keyboard, an akai s2000 sampler and an e-mu proteus 2000
©steve french 2018-2020
contact steve@stevefrench.co.uk